Moving with Pets: Tips to Reduce Anxiety and Make the Relocation Easy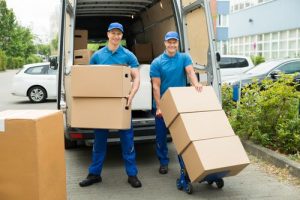 Most people would not even think of leaving their pets behind when they relocate to a new city or country. However, pets are comfortable and happiest when in a familiar environment. Most pets are afraid of new surroundings, even if they will gradually adjust to them. As such, pets become stressed the moment you start moving because they feel unsettled. Therefore, you ought to take care of your pets as you move to help reduce their anxiety and stress during the move and to help them adjust to their new environment. These practical tips will help you as you move with your pets.
Talk to Your Current Vet
Your vet officer is an excellent resource as you plan your move. If your pets dislike traveling, the vet ought to suggest techniques or medication that will reduce their anxiety. You should also talk to your vet about micro-chipping.
Keep Your Pets Away from the Action
The best way to avoid or reduce anxiety among your pets is to keep them in a quiet place. You can take them to your friend's home or to a kennel before the moving companies in La Grange, IL, arrive or before you start packing and loading items. Also, you should remember to feed your pets often and maintain their routine.
State Laws and Regulations
States have laws regarding the entry of pets. Therefore, you should contact the vet regulatory body in your new state to learn the requirements, such as regulations on the pet and license fees. You should also liaise with moving companies in La Grange, IL, to determine if they transport pets, as well as how much they charge and their requirements.
Careful pre-planning and organization will reduce pet anxiety and other relocation issues. These guidelines should help you out if you are moving with your pets. Remember to stick to your pets' usual routines even after arriving at your new location to help make the transition a more comfortable one.