Qualities to Look for in an Airport Van Service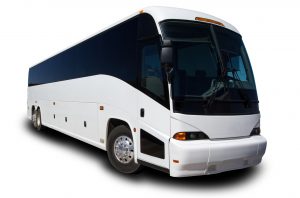 It's no secret that getting to and from the airport can be a major inconvenience. Whether you're flying to Illinois for pleasure or leaving the state for a group convention, there's a lot of hassle involved. The good news is that an airport van service can help you eliminate a lot of those issues. Of course, you do need to make an informed choice in service provider. What qualities should you look?
Punctuality
Perhaps the single most important quality to look for in any airport transfer service is punctuality. It is particularly true when it comes to air travel since it's important that you reach the airport with plenty of time to get through security before you can board your flight. Make sure that the company you choose has a reputation for being on time, every time. Note that this applies to pickups at the airport, and drop-offs at the airport.
Professionally Trained Drivers
Safety and security are important while on the road, even if it's only from the airport to your hotel, or from your home to the airport. In fact, shorter jaunts are more dangerous – most accidents occur within just a few miles of the home. It's vital that the travel company you choose employs highly trained, professional drivers. They should be fully vetted, with an in-depth background check, and they should have a clean driving record. Of course, they should also be personable and courteous to passengers.
Comfortable Travel Arrangements
Just because you're traveling to or from the airport doesn't mean that you should sacrifice comfort, convenience or even luxury. You should have access to a fleet of vehicles capable of meeting your needs. For instance, budget travelers interested in simply getting to and from the airport quickly and with a minimum of fuss might be fine with a passenger van capable of seating 14 people (this would be best for a small group). Larger groups may benefit from a sprinter van, which can be equipped minimally, or can feature luxury upgrades like leather seating to ensure that you have the experience that you deserve.
Whether you're leading a small group to the airport, or you represent a large group flying into an Illinois airport, we can help. Contact Great American Charters to learn more about our fleet, about our professional drivers, and about our commitment to excellent service.