An Effective Strategy for Fulfilling Your Company's Orders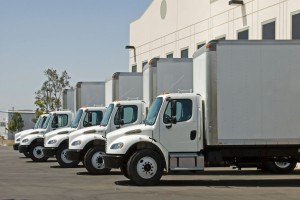 The reputation of your e-commerce site or retail enterprise is going to suffer if your strategy for fulfilling orders is not good enough. Quality of customer service is the biggest factor in maintaining a decent reputation in business, and efficient order fulfillment is an essential part of providing a great service to all your customers.
The components of a successful order fulfillment strategy should cover everything from stock management to tracking deliveries. If you run the type of business which delivers products direct to customers, then you need to be ready to pick, pack and ship packages as well as to have all the necessary paperwork completed for long distance delivery. At the same time, you will need to know if your inventory is kept up-to-date and if your stock is correctly stored.
When sales are generated through an e-commerce site, which can attract customers nationally and from around the world, your prime concern will be to supply the right products to customers as quickly and efficiently as possible.
The cost of running a storage facility and getting products shipped to customers can soon mount up, but you can reduce this cost to your business by outsourcing storage, inventory management and distribution to a reliable order fulfillment center. The best way to keep costs down is by having an experienced team handle everything for you. This can also save you a lot of stress.
Storage and shipping costs are lower when you can be sure of fulfilling orders without the need to employ extra pickers and packers. An efficient order fulfillment center has an expert team which knows how to get the lowest shipping rates and how to produce the correct export documentation for packages which will be crossing international borders.
When you leave all this to the order fulfillment center, you will be able to see how fast your orders are being picked up and dispatched, and can take the worries about how your inventory is managed away.
Online order tracking systems will be handled by an order fulfillment center, and your customers can be satisfied that a reputable carrier is handling their order. You will be able to retain more satisfied customers and keep growing your business, as you will not be dealing directly with carriers, updating inventories or worrying about overseas shipping documentation. All this will be handled by experts on your behalf.
Outsourcing is the most cost-effective and time saving way of fulfilling orders. Elite OPS is one of the leading fulfillment centers to rely on for efficient handling of all your storage and distribution needs.