An Overview of Port Operations in the United States
Ports are responsible for 26% of the United States' economy, accounting for $4.6 trillion each year. They are a crucial piece of the country's infrastructure and consumer financial model. Thousands of companies turn to custom containers solutions to move their products from their distribution centers to ports all over the United States. These ports play important roles in the economy, and in national defense and emergency preparedness.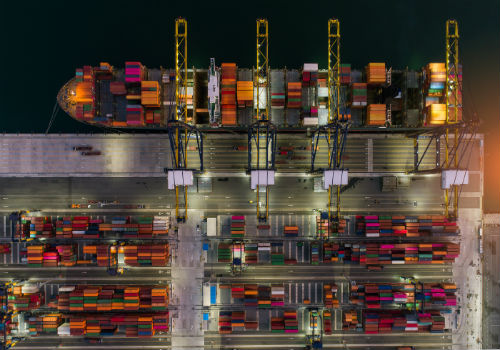 Types of ports
There are two types of ports in the United States: landlord and operational ports. Landlord ports are governed by a public Port Authority agency which operates and owns the land and shore-side infrastructure. The Port Authority leases out pieces of their property to private companies, and these companies and the PA co-op with each other whenever major improvements are necessary.
Operational ports are owned and operated by the Port Authority government agency itself.
The role of ports
Ports are responsible for generating jobs, exporting consumer products and materials out of the country, and importing goods from other countries. They are responsible for creating 23.1 million jobs and generating billions in tax revenue for state, federal, and local governments. There are currently about 27 ports on the coastline of the United States, with some supporting larger ships, such as post-Panamax freight liners and Chinamax carriers.
In addition to their economic roles, 15 ports have been selected by the Department of Defense to serve as military deployment operations due to their multi-modal capabilities and strategic locations. Not only can aircraft and combat vehicles be loaded at these locations, but their connection to railways makes it easier to transport and load equipment during times of war.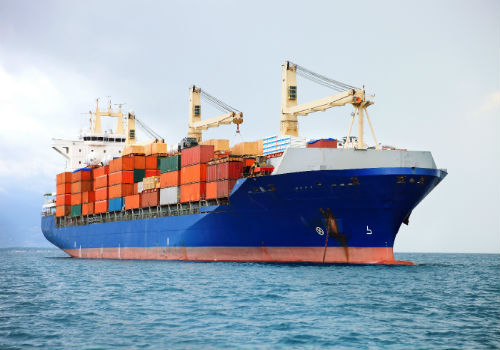 Port capabilities
Ports receive cargo from multiple kinds of vessels from all over the world each day. The United States processed 2.35 billion short tons of cargo in 2014. This number continues to increase every year, with more cargo containers coming from overseas. On average, 19,000 containers enter the United States ports each day, with 82,000 vessels being processed through U.S. ports and terminals in 2015.
Port capabilities rely heavily on a variety of factors, including the depth and size of the channel, the number of available cranes, and the terminal size. Other factors, including rail connectivity and port drayage services are important for the capacity of containers a port can handle.
One challenge of port capabilities has come with the expansion of the Panama Canal. Previously, the Panama Canal could only accommodate harbor freight cargo carriers with a maximum of 965 feet in length, 106 feet in width, and 190 feet of height. After the expansion of the Panama Canal was completed in 2015, the size of ships which could navigate through the channel was expanded significantly.
However, only a few ports on the coasts of the United States can accommodate these larger ships. Most channels need to be dredged deeper, and several existing bridges need to be replaced or modified to accommodate air draft space. Terminals also need to be upgraded and expanded.
If these measures are not implemented in the next few years, the American Society of Civil Engineers estimates that the United States will lose $9.3 billion in trade each year.
Daily port operations
Vessels enter the port carrying their cargo, which can be:
neo-bulk (scrap iron, lumber)
bulk (coal, grain)
breakbulk (machinery, iron)
containers
roll-on, roll-off (vehicles, truck trailers)
The ships dock at a terminal, and large, movable cranes unload cargo and containers. Containers are placed on the top of large trailers, which move them to a storage or pickup area. Containers are x-rayed and/or inspected by authorities to ensure they do not contain illegal drugs or dangerous items.
Some containers are moved by cranes directly onto a railway train, while others are loaded onto the backs of trucks and taken to their next destination.