What Your Local Moving Company In Austin TX Wants You to Know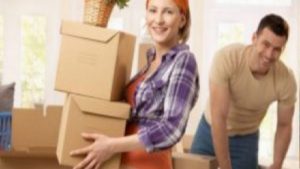 No matter what your job is and who you interact with on an average day, you probably appreciate when customers do certain things that makes your work go smoother and allows you to be more productive. This is no different for local moving company in Austin TX. We compiled a list of the top things that movers want you to know before the big day.
Finish Your Packing
Unless you are paying for full-service moving, you need to have everything packed and ready to be moved on the day of the move. The movers are going to show up ready to start lifting things and getting you to the destination. Having items still unboxed will take up their time, which could be used on more productive things. In addition, you may be charged for the extra time you are finishing up the packing.
Let Them Work
You may feel obligated to help with the moving, but this can be more stressful to the movers. They know exactly what they are doing through training and experience. Having to work around you and pay attention to extra factors can make their job harder than usual. Step out of the way and let the movers do what they are there to do. You'll have less stress and they'll feel less micromanaged.
Keep Valuables with You
When it comes to items like expensive jewelry, cash, or medication, it's better to keep it in your own hands. The movers don't want to deal with the stress if something important goes missing. Moving day is a stressful time for all and things can get out of sight, only to be found later. Keep the most important belongings you have and take them with you, rather than adding them to the moving truck.
Label Boxes
To make moving even easier on the employees, make sure to label each of your boxes with the name of the room it will be going into. This lets the movers do their job quickly and easily, without having to ask you questions about each and every box and where it should go. This can even be helpful for you if you're paying an hourly wage to the contractors doing the moving.