Driving with a Company Known for Honesty, Integrity and Family in Springfield, OR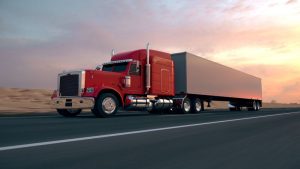 The trucking industry is unquestionably an indispensable part of the American economy. The transportation of all types of goods across the nation and their economic contribution of hundreds of millions of dollars every year is a service and a responsibility that falls on the shoulders of CDL drivers. The need for CDL drivers is in high demand, making truck driving a career worth considering.
What is CDL?
CDL stands for a Commercial Driver's License. A CDL is a requirement for professional truck drivers and is obtained by passing a written rules-and-regulations test and showing safe commercial-vehicle operations.
What is a CDL class A:
Class A corresponds to vehicle combinations of 26,001 pounds or more with a towed vehicle of over 10,000 pounds. A Class A is also a requirement for crossing state lines.
Benefits of Driving with a CDL (A)
Consistent Work: trucking is a huge industry, which means there will always be CDL driver jobs. And as freight volume continues to increase, whether it's long haul or regional, so does the demand for trustworthy, dependable, and qualified CDL drivers.
Freedom: flexibility and freedom in CDL (A) jobs mean a driver can set work hours, allowing for home time and a work/life balance, especially in regional work.
Great Income Potential and Benefits: in the first year, an average CDL (A) driver can potentially earn about $35,000 to $48,000. At Leavitt's you can earn up to $60,000+. Safety and retention and signing bonuses can increase a salary anywhere up to $10,000, and experienced drivers can earn a minimum of $55,000 per year, oftentimes with benefits and paid vacation. At Leavitt's you can earn up to $75,000+ and full benefits as an experienced CDL (A). A reputable trucking service may pay by Cents Per Mile, with higher rates for flatbeds, along with comprehensive benefits with fully paid health and vision.
Driving with a Company Known for Honesty and Integrity
As a flatbed trucking company built on quality service for customers and employees alike, Leavitt's Freight Service has run according to integrity, honesty and family in Springfield, OR, since 1958, providing the top-level training and better-than-average pay that ensure on-time deliveries. Call (541) 215-8317 or visit https://www.leavitts.com to join the team.