Items That Benefit From Climate-Controlled Storage Units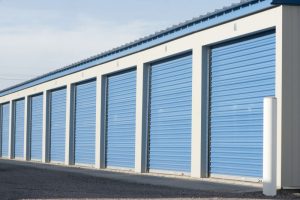 Cost is likely one of the most important things that you are concerned about as you look for a storage unit. The price you will pay will vary based on how long you plan to store your belongings and the size of the unit. You may be able to get a better deal by signing a long-term contract.
Climate-controlled storage units are usually recommended if you are going to be storing items like furniture and clothing. You may pay more for climate-controlled storage units, but the extra cost is worth it when it comes to protecting furniture and clothing from mildew and mold growth and other prized possessions that could be damaged by extreme humidity, cold, or heat. Items that typically benefit from being stored in a climate-controlled unit include leather and wooden furniture, photos, instruments, electronics, artwork, antiques, stamps, and household appliances.
Carefully consider the lease agreements before signing the contract. You want to be sure that you understand all fees associated with the rental. When you are ready to sign the lease, you will need to provide identification. Acceptable identification usually includes a passport, drivers license, or state-issued or military ID.
It is important to understand that living or working in a storage unit is illegal. Also, it will violate the terms of your lease. However, you can store business-related items inside the storage unit.