3 Tips for Moving Antiques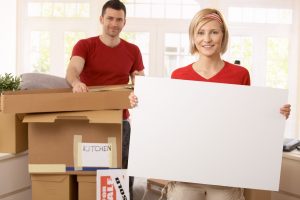 For a move, you know that you have to carefully pack your belongings in order to prevent them from being damaged during transit and unpacking at their destination. When you pack antiques for a move, you have to be a little bit more careful. Additionally, you have to complete some extra steps. If you need help, professional antique movers in Chicago are at your disposal.
Here are three tips for moving antiques.
Take Inventory
Before you begin packing your antiques, you should know what you own. Therefore, it is important to take inventory. It is always a good idea to remind yourself what you currently own because, when the next estate sale or auction rolls around, you will know what pieces to add to your collection and what pieces to pass on.
While you are taking inventory and before you pack your antiques, consider having a professional appraise your items. This is actually an important step to not skip because if anything is damaged during transit or unpacking, you will know how much you may be compensated for the loss.
Check Your Homeowner's Policy
Some homeowner's insurance policies cover loss during a move. If any of your antiques are damaged during the move, your policy may help you recoup your loss. Since it is an antique, it would be difficult to replace the damaged item, but you would be given a check for the appraised amount.
Packing Antiques
Before you pack your antiques, clean each item. In order for them to be their best, they should be packed in the best condition possible. Dust and debris should be wiped off. Each item requires enough cushioning and protection.
When you are preparing for a move, pay extra care to your antiques. For professional antique movers in Chicago, call Aaron Bros Moving System, Inc.