Finding a reliable moving company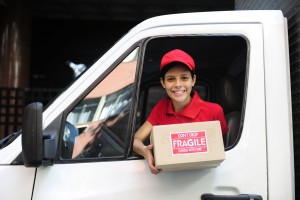 You may not have time to check the details of plumbers in the area when you are faced with a plumbing emergency. Moving, although an upsetting experience for most people; is never an emergency. Although finding a reliable moving company in New York may appear difficult at first, by doing some preliminary research you can find a great company and perhaps even save money.
*Recommendations: Try to get recommendations, you may have friends or co-workers that have moved recently, ask them; a great source of information and insight is local realtors. Avoid getting names from "find a mover here" websites; it is extremely important that you find your own mover, one that you have interviewed and feel comfortable with.
*The in-home estimate: Pre-screen the companies that have been suggested, you will want to have three or four offer a comprehensive in-home estimate. Never accept an estimate over the phone; a ball-park guess is acceptable but never a firm quotation. You have two choices; a non-binding estimate which does not cap the ultimate cost or a binding estimate that does. A binding estimate is great as long as nothing changes; if it does the estimate is no longer binding.
Hold nothing back from the estimator; give him full access to your home. While the estimator is with you give him full details of your new home, if there are stairs or there is a considerable distance from the street to the home, they need to know.
*Compare quotes and companies: Be wary of any quote that is well below the others. If you have questions, now is the time to ask them. If you have offers that are relatively close to one another and all the companies are reputable, don't hesitate to negotiate. You may find that moving on a different date for example can actually result in savings.
You should now feel comfortable in choosing the moving company in New York that you want to hire. Make a final confirmation of the dates and details and get a signed copy of the formal service order.